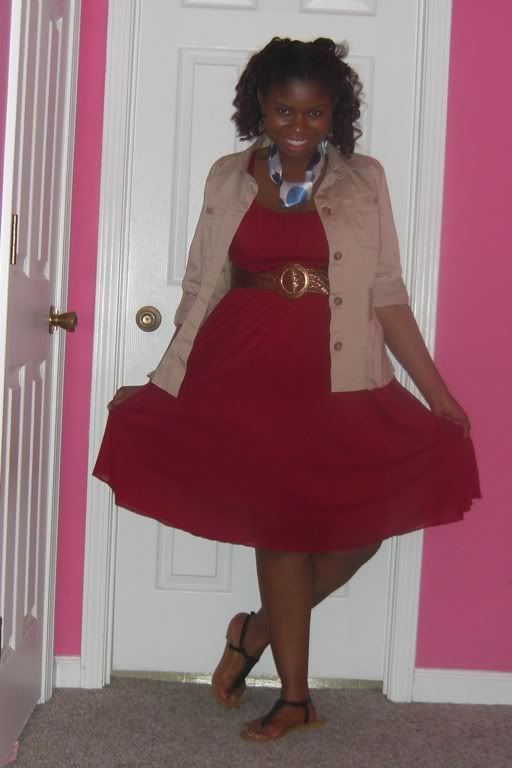 I did wear this dress today, but I did not wear these shoes. When I checked the weather report, it was supposed to rain so I wore boots. I didn't want my feet to get wet. And then it didn't rain and I felt like a total idiot all day walking around in 80 degree weather wearing boots. Before I took my outfit pictures I switched to the sandals I wish I had worn today. It would have been cooler and I think they would have worked a bit better with this dress than knee high boots.
Jacket: Old Navy via Ebay
*Title from "King of Anything" by Sara Bareilles.
My Fashion Confession
by
Ashley
is licensed under a
Creative Commons Attribution-NonCommercial-NoDerivs 3.0 Unported License
.