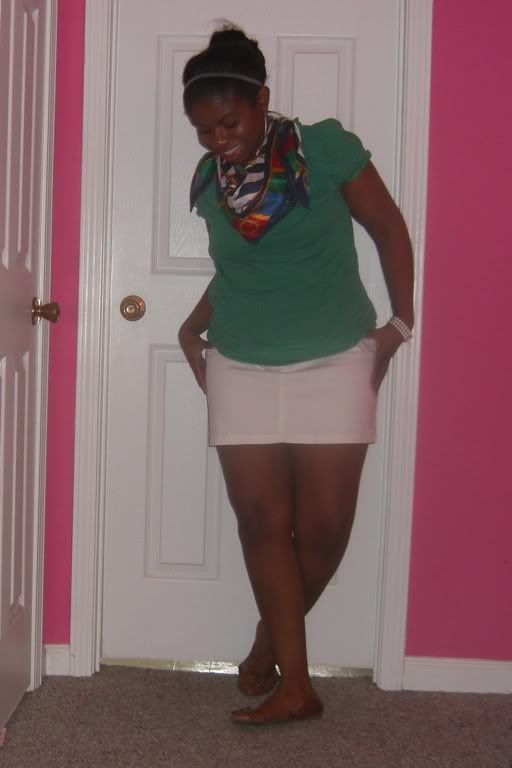 It's June 1 and my trip to England is looming ever closer. I know where I'm staying, I have a plane ticket in my grubby little fist, my visa application is done, and the only major detail left to work out is how I'm going to get my refrigerated medication to Europe at a safe temperature. I'm still in the process of working out the details on that one, but once I have it settled I think I'll have almost everything ironed out but the final packing list.
Other than that, it's day 3 of The Blank Canvas Challenge here at My Fashion Confession and this might be my favorite outfit so far. My grandmother was going through a drawer the other day looking for something and she pulled out this amazing scarf. I know you can't tell in the picture, but in addition to the pretty colors it has an amazing nautical theme going on. Technically my grandma only loaned me this scarf, but I'm kind of in love with it and I already told her not to be surprised if she didn't get it back. Don't look at me like that, internet. She wasn't wearing this lovely and here at My Fashion Confession we like our scarves best when they are free.
Scarf: Borrowed from Granny
Skirt: New York & Company
My Fashion Confession
by
Ashley
is licensed under a
Creative Commons Attribution-NonCommercial-NoDerivs 3.0 Unported License
.