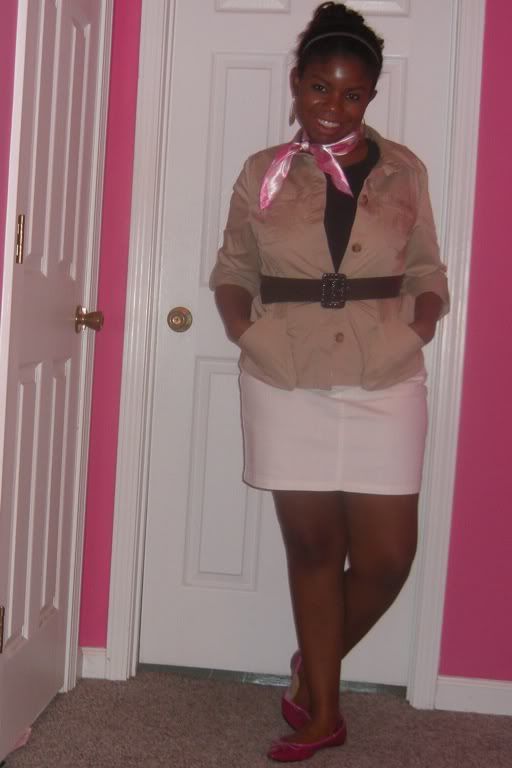 Okay, so in hindsight my aviators didn't make yesterday's outfit look as tough as I thought they did in my head, but I went with a more girly outfit for today anyway. I love the pops of pink in my shoes and scarf and I think the belted jacket gives this outfit a tailored look that draws attention to my curves. This is a very Ashley outfit and I like it even though it isn't anything extra special.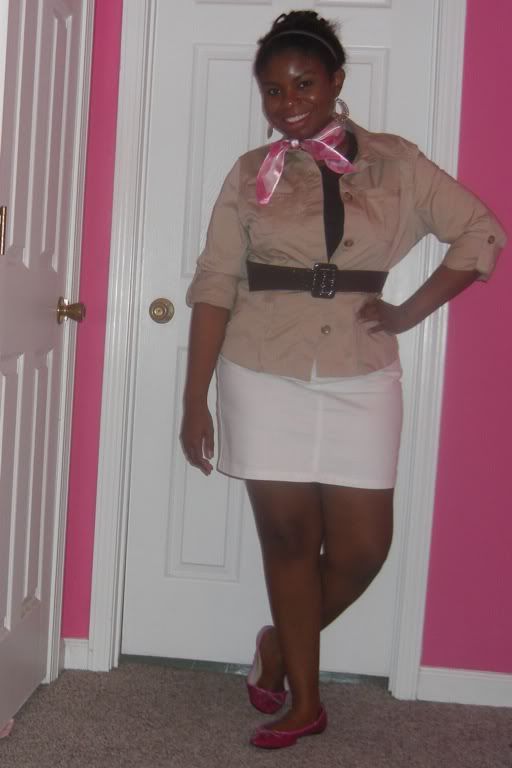 Skirt: New York & Company
Shoes: Shoe store in New Haven
My Fashion Confession
by
Ashley
is licensed under a
Creative Commons Attribution-NonCommercial-NoDerivs 3.0 Unported License
.