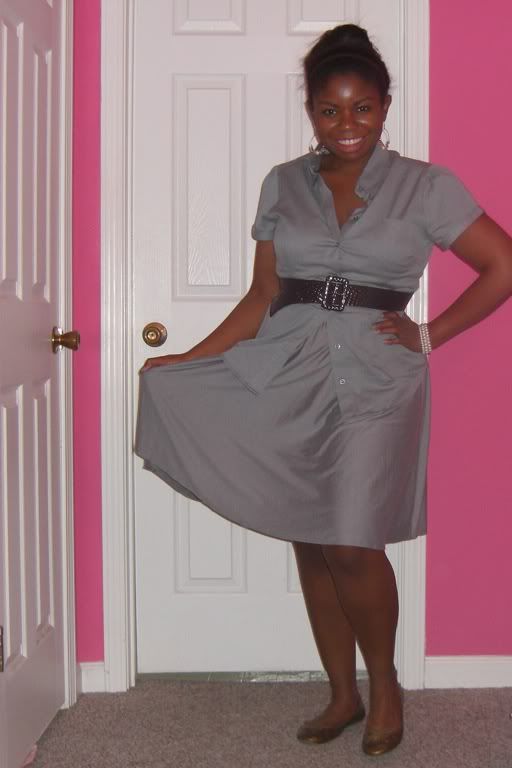 For a long time I didn't own a single full skirt or dress. I have collected a few of them since I started My Fashion Confession and I am still trying to get used to the way they look on my body. I always seem to get nice compliments when I wear skirts with a fuller fit, but there is still a piece of my brain that thinks the added volume on bottom is unflattering even though the skirt skims over my hips and cinches in at the waist where I am smallest.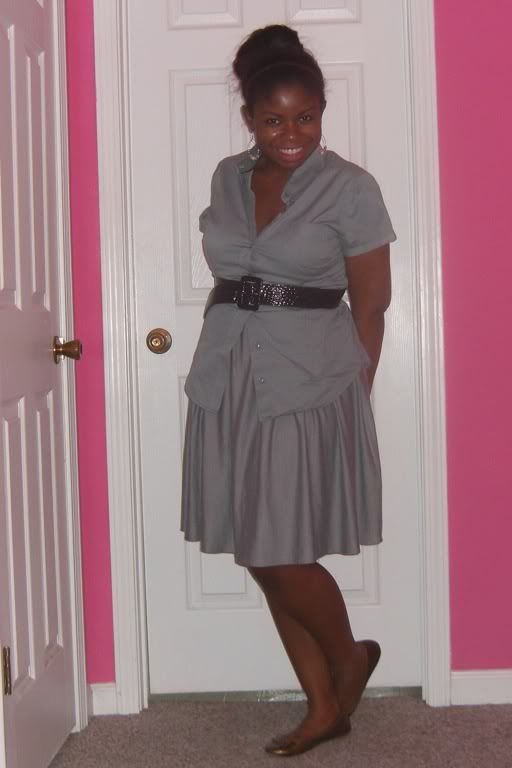 That said, I actually really like this outfit. I started to wear more colorful accessories to liven up all of the gray but then I decided not to fight with the neutral palette. I added my bronze ballet flats (which I consider a neutral) and a black belt. The only color in the whole outfit are the little peach beads in my earrings. Other than that I let the flouncy dress provide the fun factor of this outfit.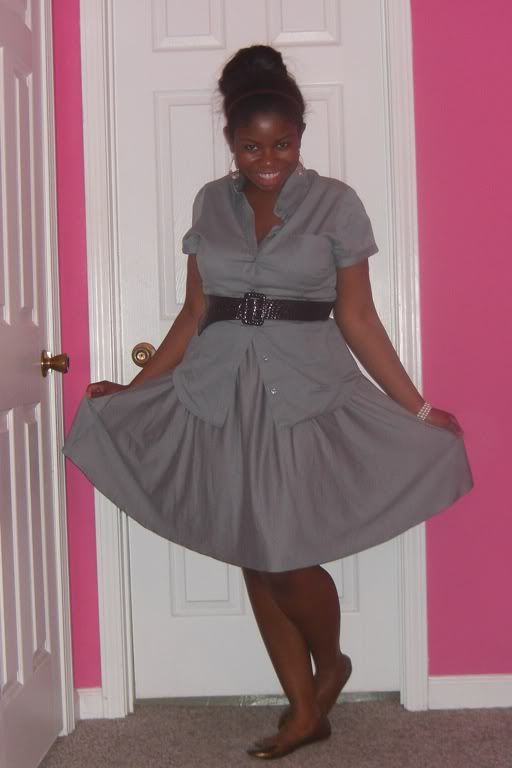 Shirt: New York & Company
*Title from "Dig With Me" by Allie Moss.
My Fashion Confession
by
Ashley
is licensed under a
Creative Commons Attribution-NonCommercial-NoDerivs 3.0 Unported License
.