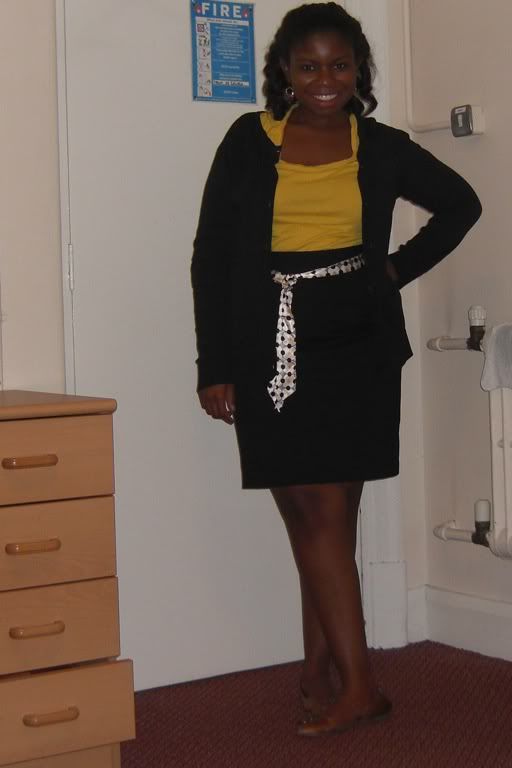 Last week was a little crazy and not only did I not post on several days, but I also didn't take pictures of some of my outfits. Whoops. I'll recreate the outfits at some point and take pictures. Pinky swear. This outfit wasn't anything special, but I love the way yellow plays against my skin and the polka dots on my sash made me happy. I wish I had a fun and exciting weekend to tell you about, but after Thursday's Harry Potter extravaganza I was too tired to do anything but catch up on sleep and watch the bad movies I rented on Friday. It's no whirlwind adventure, but I'm feeling a lot more coherent after sleeping through most of yesterday.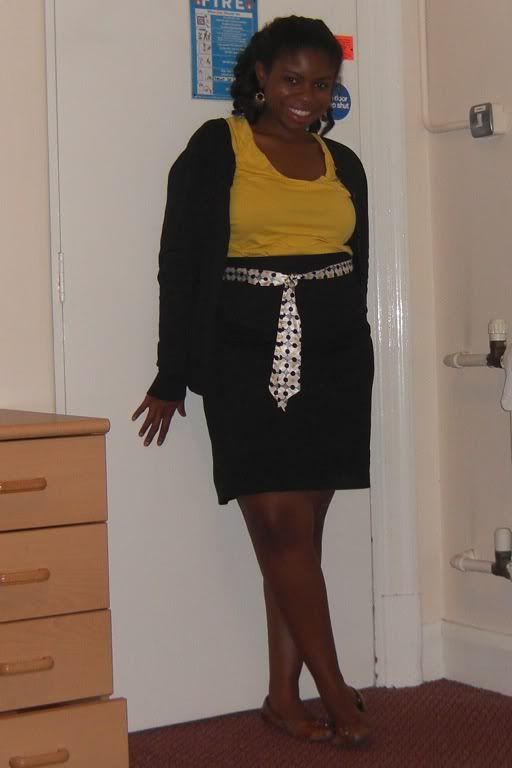 Skirt: International Concepts
*Title from "Better Than Revenge" by Taylor Swift.
My Fashion Confession
by
Ashley
is licensed under a
Creative Commons Attribution-NonCommercial-NoDerivs 3.0 Unported License
.