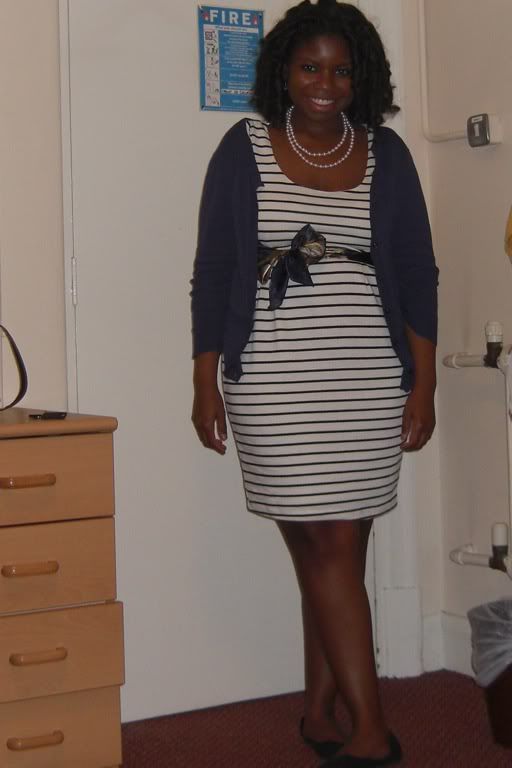 Cardigan: New York & Company
Scarf: Camden Market, London
As this week flys by I am rapidly becoming convinced that the most satisfying thing a person can do is scratch items off a to-do list. I'm still missing a few key pieces of furniture (what do you mean I don't really need a bed?) and I may or may not have put peanut butter and chocolate in a bowl of oatmeal and pretended it was perfectly acceptable for breakfast to contribute to my
badonkadonk
(if Merriam-Webster says it's a word...) but necessary paperwork has been signed and turned in, furniture has been painted, curtains are in the process of being improved, doctors appointments have been attended, and course schedules have been added to iCal. I am tired and my life is mostly chaos, but at the end of the day when my to-do list is a few items shorter, I feel epically, incredibly accomplished.
My Fashion Confession
by
Ashley
is licensed under a
Creative Commons Attribution-NonCommercial-NoDerivs 3.0 Unported License
.