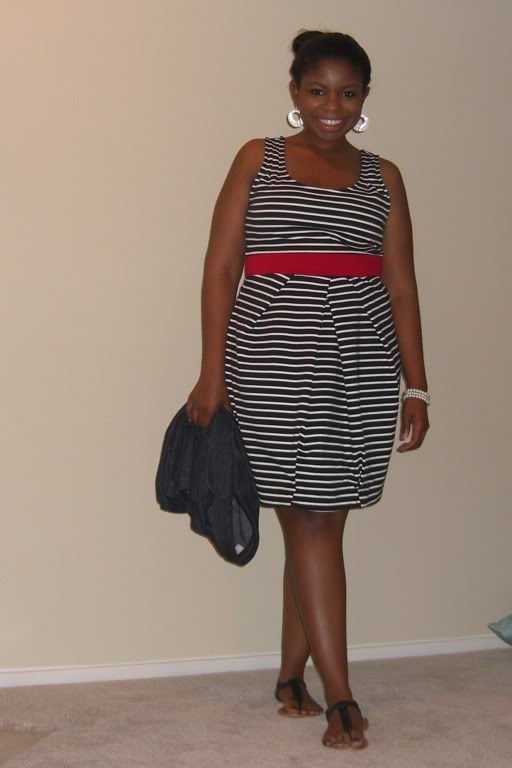 I have a weird obsession with kitchen gadgets. The only thing better than a kitchen gadget is a kitchen gadget I learned about from an infomercial. I know. It's not normal and I promise I will look into a twelve step program after I collect a food processor, a juicer, and a rice cooker, but for now I am comfortable with my crazy. Anyway, I have one of those little slow cookers and I have been meaning to make something in it all week just because I'm so excited to finally have my own kitchen where I can leave all of my gadgets out on the counter. As it turns out, though, I keep forgetting about my crock plot (kidding) until it's too late in the day to bother slow cooking anything so I keep throwing veggie burgers on my george foreman grill and wishing I had remembered to put some chicken in the slow cooker instead. This week has been a little manic and I'm hoping that things will improve as the months go on, but for now I've just been sleeping when I can, eating whatever's easiest, and feeling really proud that I've managed to get myself up and out of the house in the mornings with my reading done and my clothes in some semblance of order.
I ordered this dress from Forever 21+ a few weeks ago and I finally wore it this week. Do you want to know a secret? I didn't choose it for the great tulip shape or the gorgeous stripes. I went in my closest, scanned the clothes for something that didn't need to be ironed, and this is what I ended up wearing. You want to know another secret? I'm okay with that. I frequently find myself drawn to dresses like this one because they are perfect for those mornings when you don't want to think and you just want to throw on an easy outfit and go. I think the outfit ended up working relatively well in spite of my lack of planning. I can't really complain about that!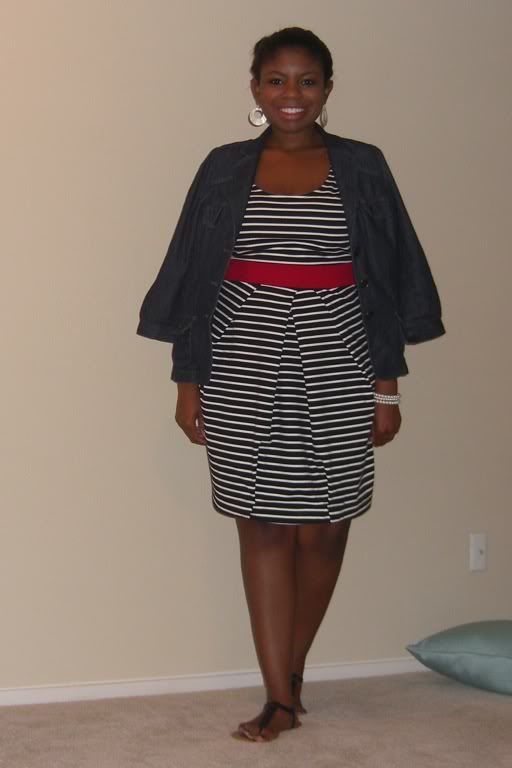 *Title from "Kiss Me" by Sixpence None the Richer.
My Fashion Confession
by
Ashley
is licensed under a
Creative Commons Attribution-NonCommercial-NoDerivs 3.0 Unported License
.