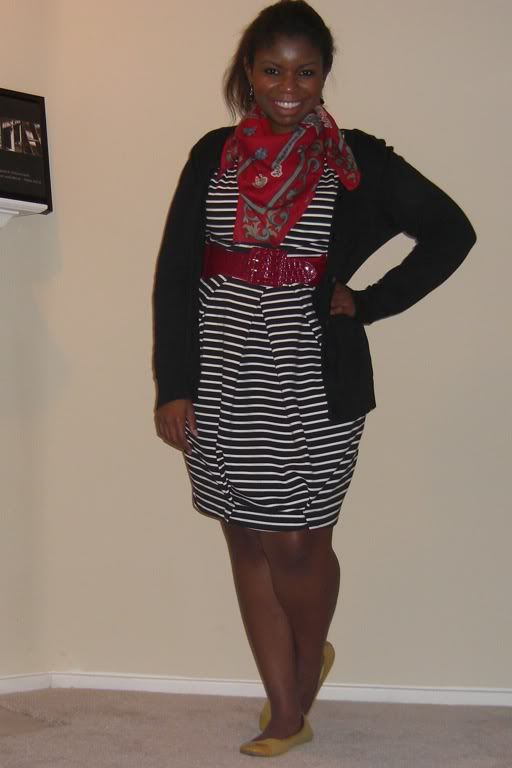 I don't know what I was thinking. It was cold and rainy today and do you know who spent valuable study time straightening her hair only to have it frizz out and puff up the second she stepped outside? This girl. That's right kids. I had cute hair for all of 2 seconds this morning but you don't get to see that. You'll just have to settle for a wild looking ponytail and another appearance of this striped dress from Forever 21 instead.
Scarf: Borrowed from Granny
*Title from "Sleazy" by Ke$ha.
My Fashion Confession
by
Ashley
is licensed under a
Creative Commons Attribution-NonCommercial-NoDerivs 3.0 Unported License
.