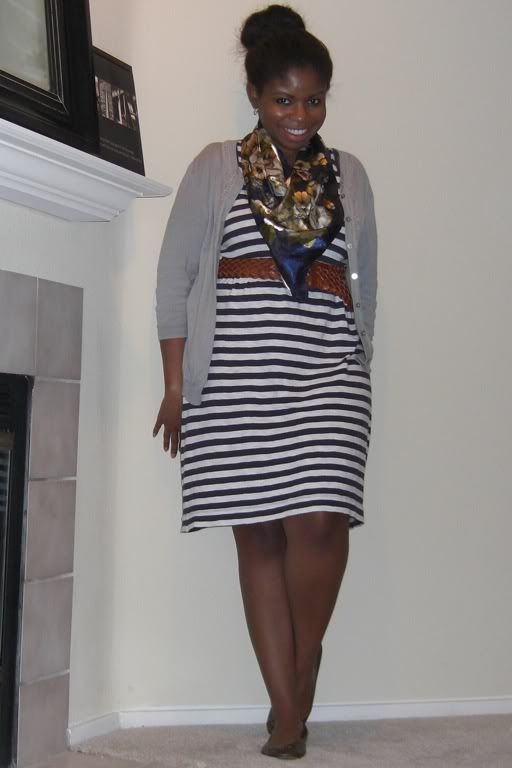 Cardigan: New York & Company
Scarf: Camden Market (London)
If this outfit looks awfully familiar that's because I wore the
same dress and scarf
a few weeks ago with a different cardigan. I wondered briefly if that was cheating, but when I actually looked at the earlier outfit I realized that changing the belt and cardigan really did make the outfit look substantially different. A lot of times I make the mistake of thinking I have to reinvent the wheel (or buy a whole new one) when it comes to my outfits, but the truth is that I can make a new outfit if I make a few simple changes to outfits I have already worn and loved. Now I just need to keep that in mind the next time I go in my closet and get frustrated because I have nothing to wear.
*Title from "Like We Never Loved at All" by Faith Hill.
My Fashion Confession
by
Ashley
is licensed under a
Creative Commons Attribution-NonCommercial-NoDerivs 3.0 Unported License
.