This is what I wore to the second of the two reunion events I attended over the weekend. There was no official dress code (it was a mixer for alums from the same year) but I decided to stick with my take on business casual for this event too. As with the last business casual outfit, the base outfit would probably be appropriate in an office setting, but I kept it very me with a bright color combination and a pop of pattern in my scarf. I think it was a good choice for the event and I liked how the outfit turned out overall.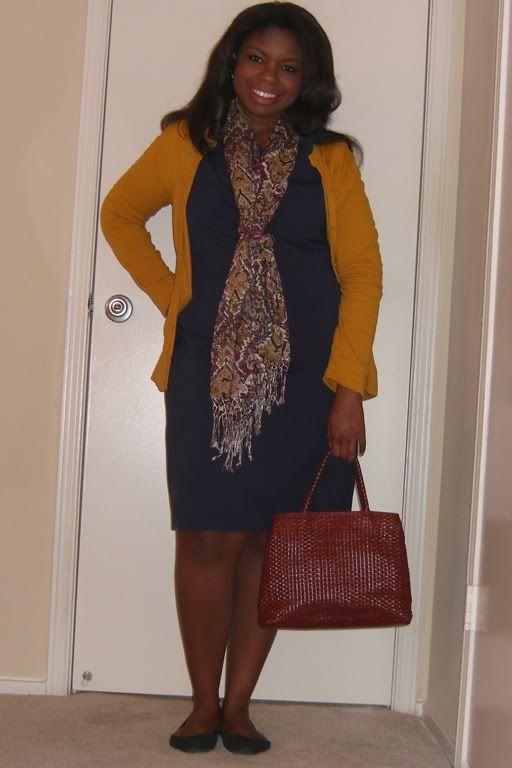 Dress: New York & Company
Cardigan: Target via Ebay
*Title from "3 x 5" by John Mayer.
My Fashion Confession
by
Ashley
is licensed under a
Creative Commons Attribution-NonCommercial-NoDerivs 3.0 Unported License
.