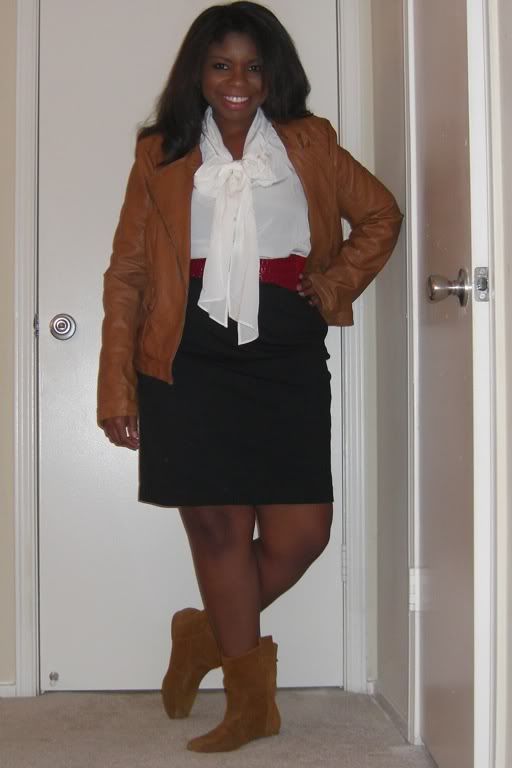 My law school was holding reunion events over the weekend and I volunteered to go to a couple of events. The invitations said the dress code was business casual, a designation that strikes fear into many a professional heart. For men, business casual seems relatively easy. Slacks and a button down without the tie almost always works. For women, things get a little tougher. Some sources say nice jeans and a dressy top are acceptable and others say that jeans are a huge no-no. I knew that a full suit would be a little much so this is what I ended up going with. The base outfit would be work appropriate in most offices with a blazer and heels, but I chose a leather jacket and boots to keep it a bit more laid back.
Fortunately I think I chose pretty well. I saw at least one alumnae wearing boots and while I was the only person with a leather jacket I did not feel that it was out of place, but was, rather, an idiosyncratic style choice based on my personality. I kept my jewelry really simple with some pearl earrings my mom gave me for graduation a few years ago and nothing else. My bow blouse made more of a style statement than a necklace would have anyway and the pops of red in my bag and belt felt just right.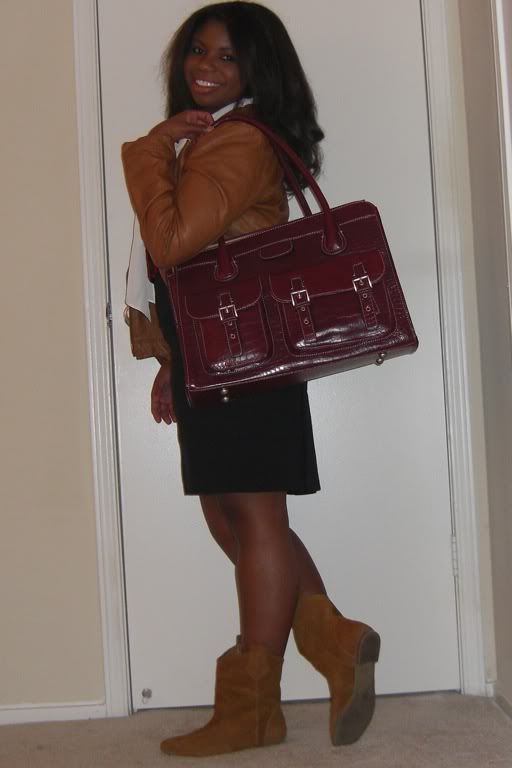 Skirt: International Concepts (Gifted)
Boots: Aldo via discount shoe store
*Title from "All Falls Down" by Kanye West.
My Fashion Confession
by
Ashley
is licensed under a
Creative Commons Attribution-NonCommercial-NoDerivs 3.0 Unported License
.