The day before I wore this outfit I had to turn in a draft of a memo for my legal writing class. I tell you this because said memo involved an energy shot fueled all-nighter, lots of curse words and stress and it's a minor miracle that I got myself out of the house the next day looking human, let alone put together in one of my favorite dresses and pink. I was exhausted but my memo got done and turned in on time. In the law school world, that's all that really matters.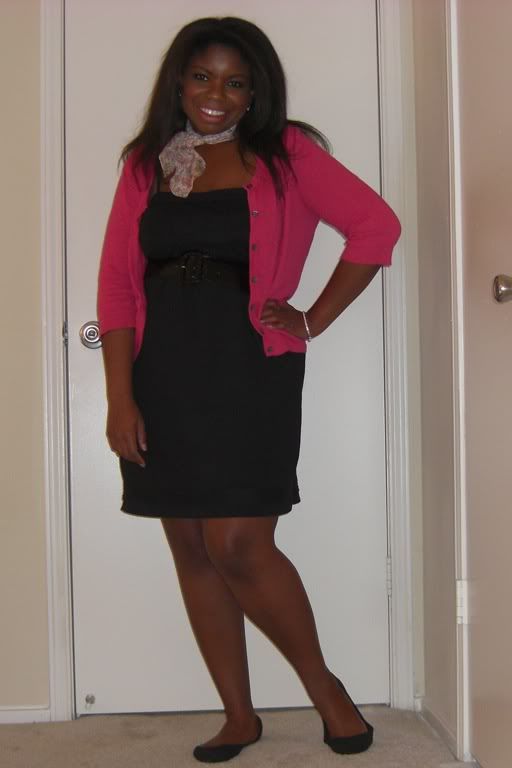 Bracelet: Primark (London)
*Title from "Weightless" by Natasha Bedingfield.
My Fashion Confession
by
Ashley
is licensed under a
Creative Commons Attribution-NonCommercial-NoDerivs 3.0 Unported License
.