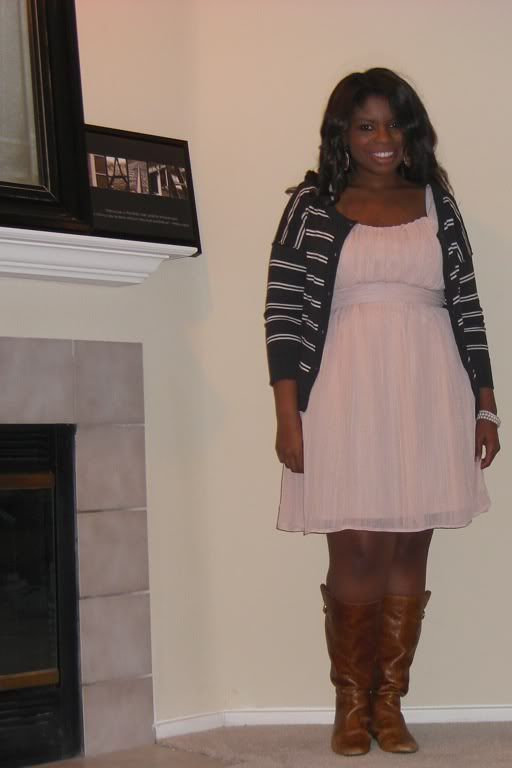 After my finals are over I will be devoting some time to undoing the damage I have done over the semester with all of my gastronomical indiscretions. This week will only make it worse, I'm afraid. Today I went to a Thanksgiving lunch at school and tomorrow I'm going to real Thanksgiving at home. One of my friends from college is in town so there will also be more unauthorized munching on Friday. It'll be a miracle if any of my clothes still fit next week...
Cardigan: Target via Ebay
*Title from "Someone Like You" by Adele.
My Fashion Confession
by
Ashley
is licensed under a
Creative Commons Attribution-NonCommercial-NoDerivs 3.0 Unported License
.