I went home this weekend and my mom sent me back with food she cooked and froze so I would have something other than Lean Cuisine to eat. Frozen sweet potatoes that I can heat and eat whenever I want? Super happy face :) Momma knows her overgrown baby well.
This dress is yet another thrifted find. I keep going back to the same thrift store because they have a student discount day every week and they are a veritable goldmine of gently used clothes. There are probably other great thrifting spots near where I live, but I don't see a reason to mess with a winning formula. For now I'm going to keep going to the same place and maybe I'll branch out next semester....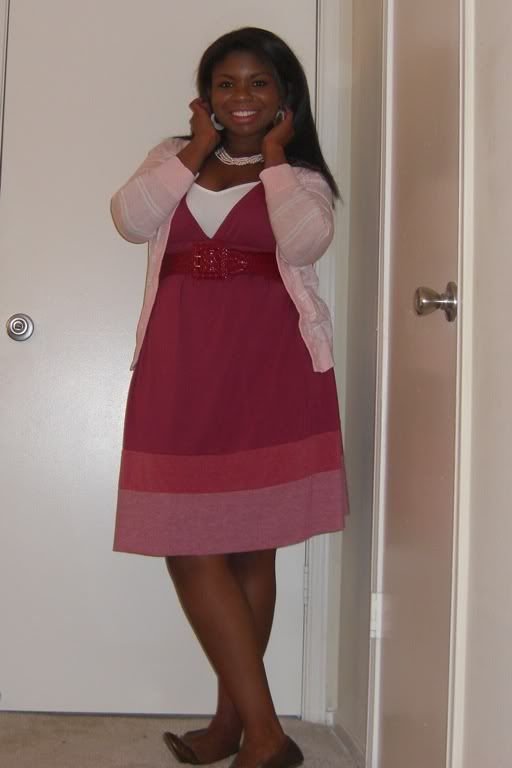 Cardigan: Target via Ebay
*Title from "Small Town Jericho" by Sugarland.
My Fashion Confession
by
Ashley
is licensed under a
Creative Commons Attribution-NonCommercial-NoDerivs 3.0 Unported License
.