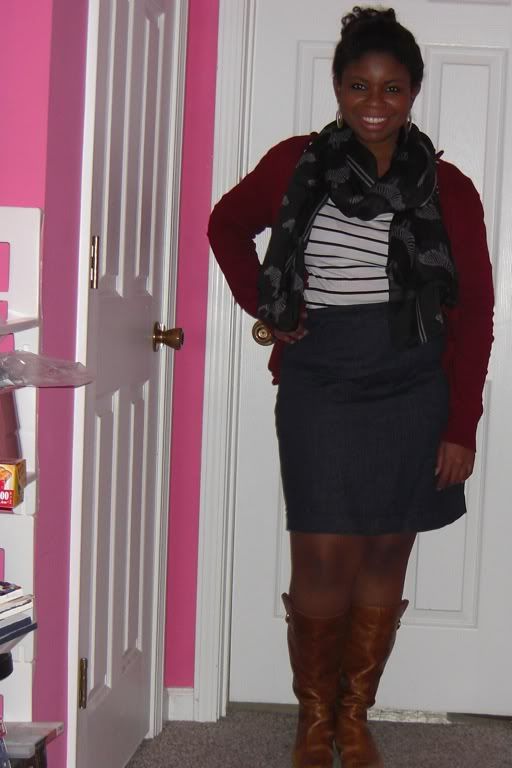 Cardigan: Target via Ebay
I had big plans for today. I was going to wake up really early, wash and straighten my hair, clean my apartment, and take out the trash all before I went to the airport to pick up my aunt at 9 AM. Instead, I slept until 6:15, washed but did not straighten my hair, and did not get around to the whole apartment cleaning thing. Oops. Even though the morning did not go as planned, I have every intention of making the most of my afternoon--by finishing a season of The Guardian on Netflix in time to catch American Horror Story on television tonight. Yeah. Winter break has been really productive like that.
*Title from "Best of You" by Foo Fighters.
My Fashion Confession
by
Ashley
is licensed under a
Creative Commons Attribution-NonCommercial-NoDerivs 3.0 Unported License
.