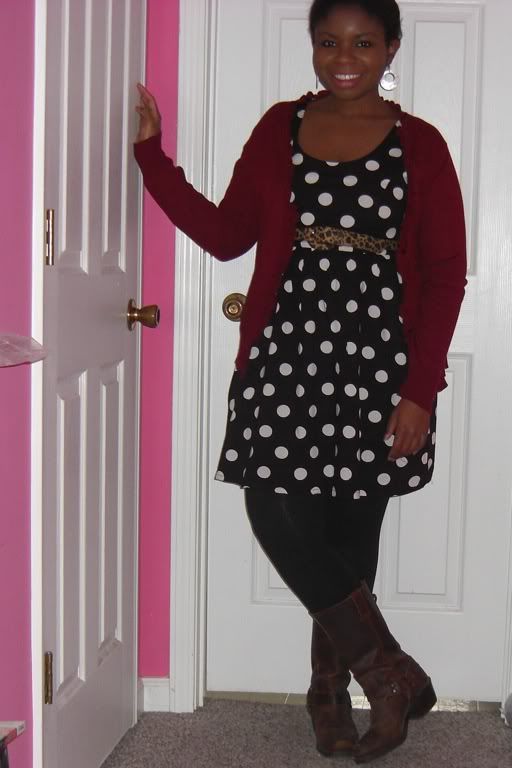 I am at home for the holidays and my packing skills have gotten rusty since I decided to go to a law school so close to home. The problem is that if I forget something I can always go back to school to get it. It doesn't give me much of an incentive to pack carefully when I know that anything I forget is a short drive away.
So far, I have realized that I didn't bring home my retainers, my favorite cognac boots, some tupperware that I meant to fill up and bring back to school with me, and the tights I had planned to wear with one of the outfits I packed. The result of my negligent packing is that I had to improvise on today's outfit. I meant to wear my cognac boots with this outfit, but since I forgot to pack them I wound up wearing this neglected pair of boots I got a Target a year or two ago. They aren't as comfortable as my cognac boots, but they worked well enough with today's outfit. It could have been worse I suppose. I could have forgotten to pack my dress and then where would we be?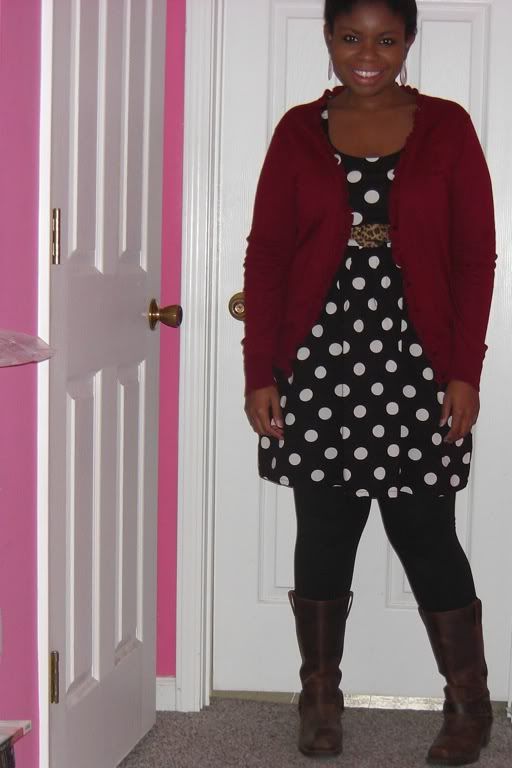 Cardigan: Target via Ebay
Leggings: New York & Company
My Fashion Confession
by
Ashley
is licensed under a
Creative Commons Attribution-NonCommercial-NoDerivs 3.0 Unported License
.