This dress is one of my bargain shopping success stories. Over Thanksgiving eShakti had a huge sale and marked most of their stock down to as much as half price, plus they were offering free shipping on all orders with no minimum purchase amount. This particular dress was marked down to $27.48 and on a whim I tried entering the code for one of their $20 off coupons that I found through a google search. Lo and behold it worked! I got this dress for $7.48 with free shipping. In my universe, that is a win!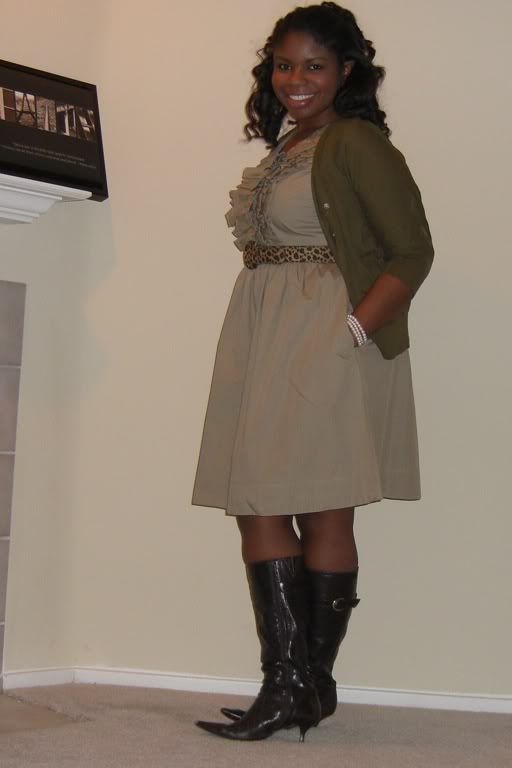 Boots: Bandolino via discount shoe store
My Fashion Confession
by
Ashley
is licensed under a
Creative Commons Attribution-NonCommercial-NoDerivs 3.0 Unported License
.