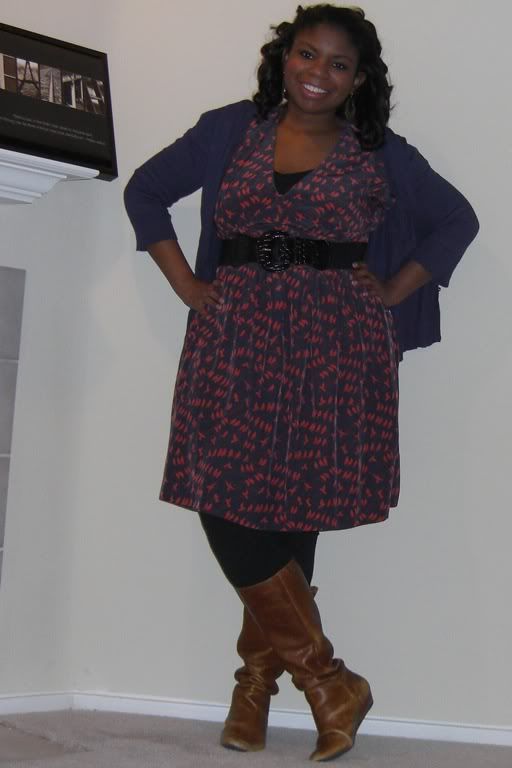 I officially started my second semester of law school yesterday and I'm still trying to get back into the swing of things. This morning my alarm didn't go off and I woke up an hour later than I originally planned. It wasn't a huge deal since I wake up earlier than necessary anyway, but I like to study in the mornings so it meant I had one hour less to finish my reading and I wound up skipping a breakfast event I had originally planned on attending. Oops. I wound up wearing this bird motif dress again with a slightly different twist. Me and this dress are still getting to know each other, but my early prediction is that it might be love.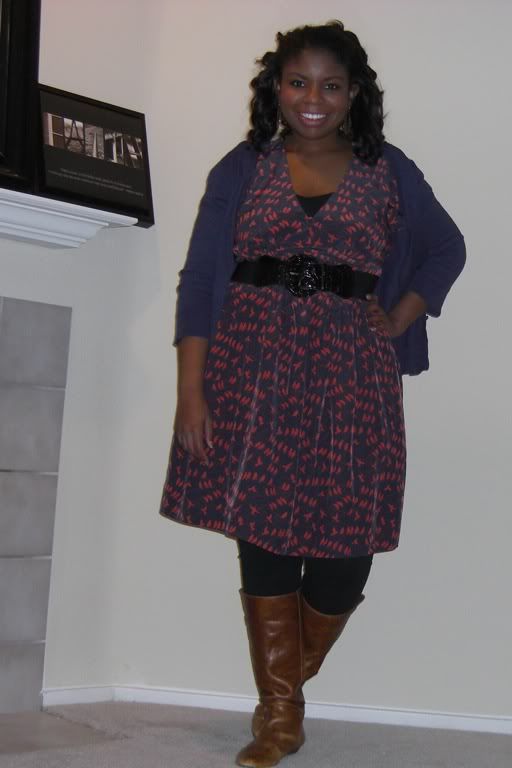 Cardigan: New York & Company
Belt: possibly from another dress
Leggings: New York & Company
*Title from "Pirate Bones" by Natasha Bedingfield.
My Fashion Confession
by
Ashley
is licensed under a
Creative Commons Attribution-NonCommercial-NoDerivs 3.0 Unported License
.