I was invited to a meet and greet with a speaker who was visiting my law school today and I wanted to look nice. I bought this dress last semester because I wanted to start working on my summer job wardrobe. A classic black sheath is one of those pieces that every woman needs in her wardrobe so when I saw this one on New York & Company's website (and I had a decent coupon) I decided it was a justifiable purchase.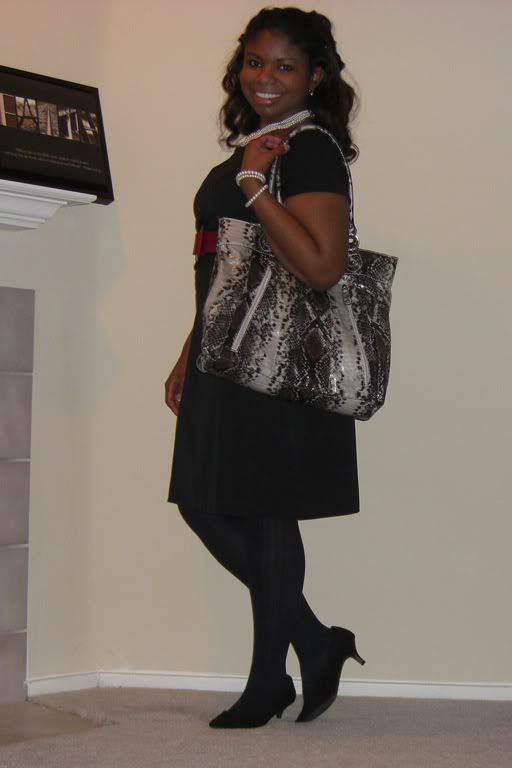 Dress: New York & Company
My Fashion Confession
by
Ashley
is licensed under a
Creative Commons Attribution-NonCommercial-NoDerivs 3.0 Unported License
.