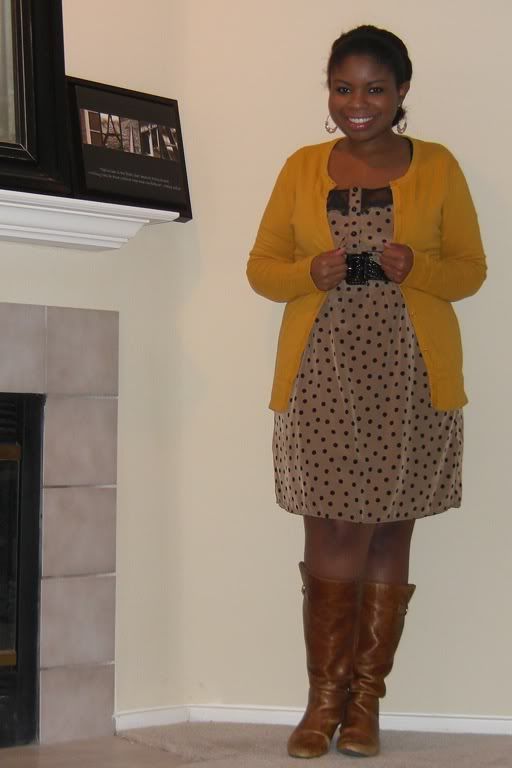 I bought this dress last summer and somehow I never got around to wearing it until today. I don't know what happened. At first I was saving if for one of those elusive special occasions that never seems to materialize when you have the perfect dress waiting. Then I was going to wear it but I realized my strapless bra was dirty and decided to wait for another day when it was clean. Then I was going to wear it last week, but didn't like how it looked with tights and couldn't go out in bare legs because it was cold (but mainly because I forgot to shave my legs. Oops.) Today, however, I marched out of the house in a dress that has waited almost a year to have its moment in the sun. See the silly pictures below in which I am clearly delighted with this small success.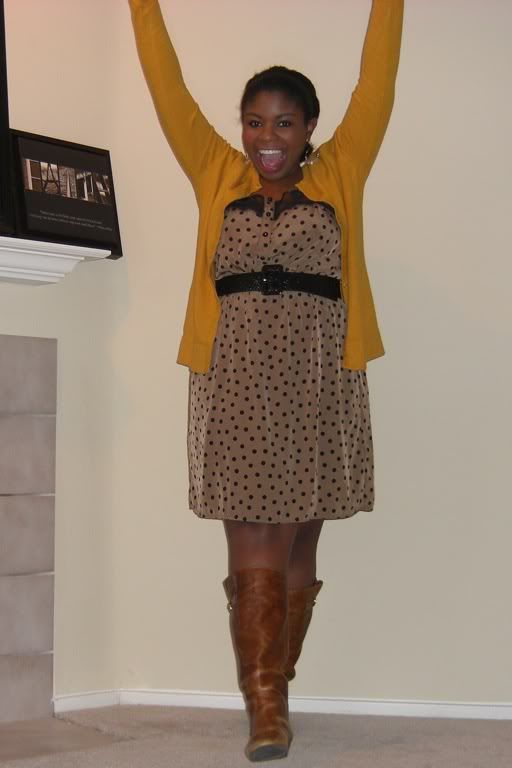 In other news I have gone to the gym twice this week, I watched the second episode of Skins (UK) Series 6 and was mildly depressed when one of my favorite characters died, and I got up early this morning to wash and semi-tame my unruly tresses. I also attended a lunchtime lecture today where I learned about the benefits of mindfulness and meditation. I found a bunch of guided meditation stuff on youtube when I got home so I think I might try it for a few weeks. I'll let you know how it goes!
Dress: Forever 21+ (last year)
Cardigan: Target via Ebay
My Fashion Confession
by
Ashley
is licensed under a
Creative Commons Attribution-NonCommercial-NoDerivs 3.0 Unported License
.