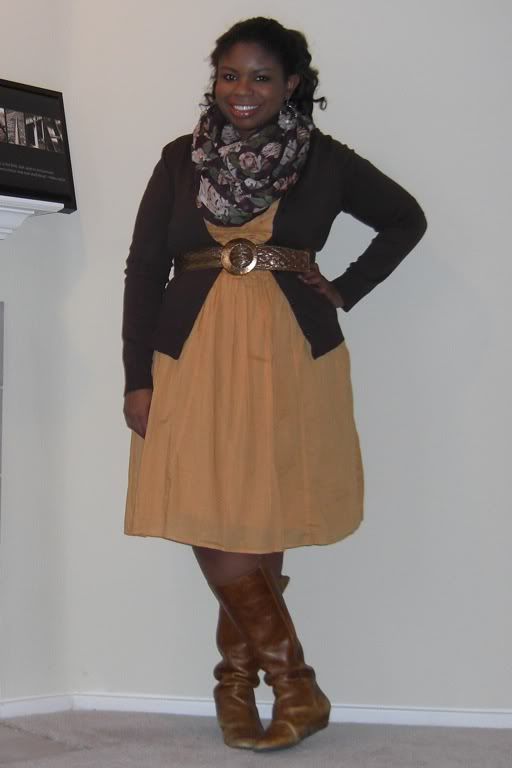 This dress came with one of those tie in the back non-removable belts and the first time I wore it I hated it. I'm not one of those bloggers with mad sewing skills, though, so I sucked it up and tried to tuck the fabric belt out of sight underneath another belt. It didn't really work and the belt problem made the dress so hard to work with that I didn't wear it again until now. This time around, I got brave and took some scissors to the thing and you know what? I like this dress so much more now! I'm not sure if I'll turn into a DIY queen anytime soon, but I was kind of proud of my quick fix!
*Title from "I Love Rock and Roll" by Joan Jett.
My Fashion Confession
by
Ashley
is licensed under a
Creative Commons Attribution-NonCommercial-NoDerivs 3.0 Unported License
.