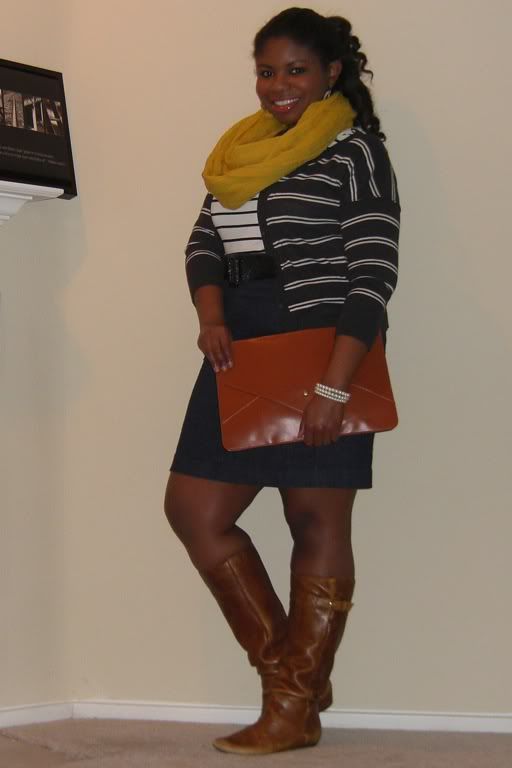 I love inexpensive accessories. My scarf was a hand-me-down from an aunt who didn't really wear it. This clutch is a $12 ebay purchase. The bracelets were a gift from a cousin. The earrings were $1.50 at Forever 21. I won the belt on ebay a while ago, but as far as I can remember I paid less than $10 for it. You wanna know the best part? Wearing them together made me feel put together. This is an outfit I really loved!
Cardigan: Target via Ebay
Boots: Steve Madden via Amazon
*Title from "Stronger" by Kelly Clarkson.
My Fashion Confession
by
Ashley
is licensed under a
Creative Commons Attribution-NonCommercial-NoDerivs 3.0 Unported License
.