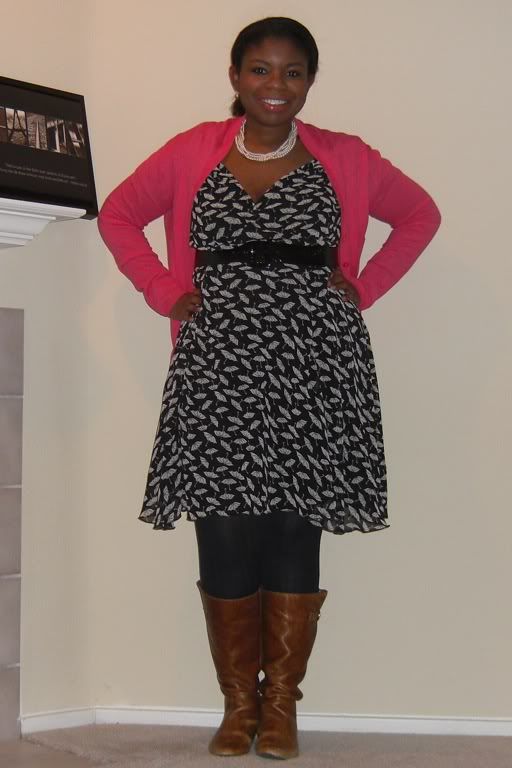 The day I wore this was crazy. I decided to start volunteering at a local non-profit recently and I needed to go to a training session. Normally I would have driven myself there, but it's located in an area with minimal parking and students at my law school can take the bus for free using our student ids so I decided to take the bus. It was an interesting experience. The Maps app on my phone apparently includes a bus schedule so I was able to make it to the bus stop and catch my bus on time, but the closest bus stop was still a bit of a hike from the building and in true Ashley fashion I got lost on the walk there. I managed to find the building, but I was around thirty minutes late (which I hate) and on the way back I managed to miss the bus I had planned to take (which I hated even more). I think it will be worth it since volunteering can be a really rewarding experience, but it also would have been nice not to spend the day feeling sweaty from my power walk to and from the bus.
Cardigan: Victoria's Secret
My Fashion Confession
by
Ashley
is licensed under a
Creative Commons Attribution-NonCommercial-NoDerivs 3.0 Unported License
.