This is one of my favorite outfits of the year. One of my aunts sent me this scarf for my birthday and you know how I love polka dots. Wait, you didn't know I love polka dots? Well, let me make it blog official: I love me some polka dots.
In other news, I have to have a medical procedure tomorrow and have to spend the next 24 hours on a clear liquid diet. That's code for "I have a very long day ahead of me and I will probably spend most of it craving Orange chicken like whoa." Good times.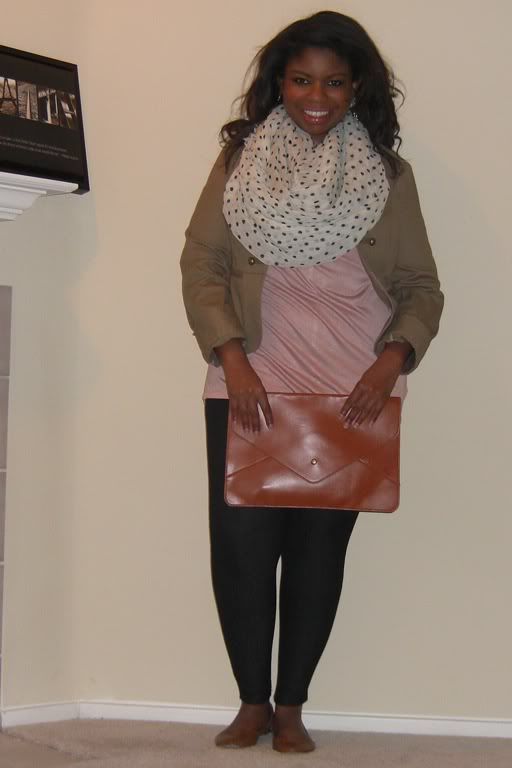 *Title from "Airplanes" by B.O.B.
My Fashion Confession
by
Ashley
is licensed under a
Creative Commons Attribution-NonCommercial-NoDerivs 3.0 Unported License
.