In
my last
Wardrobe Wish List post I talked about why I keep a wardrobe wish list (and I really do keep one!) and a few of the items that are on it. It's been almost a month and I'm back with another post about the new items I'm lusting after and the wardrobe wishes I have satisfied since my last post.
Last time I was looking for floaty cardigans, a chambray/denim shirt, and a striped tee. Because I have generous relatives, I had some extra cash after
my birthday
so I did a little shopping. Last month I was eye balling the
Factory two-pocket chambray shirt
from J. Crew.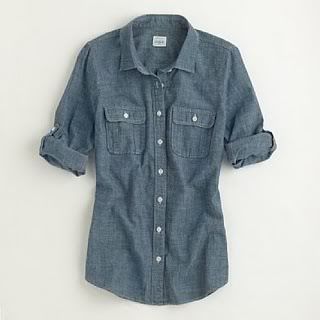 I'm new to the J. Crew scene, but I think the online factory store is only open on the weekends. I could be wrong. Don't quote me on that one. That's not the point, though. The point is that even though this shirt is in the J. Crew Factory store where the prices are severely discounted, it still carried a price tag of $59.50. I know that is not a particularly extravagant sum for many people, but it still gave the budget shopper in me pause so I waited and kept looking around. Enter the
Chambray Camp Shirt
at New York & Company.
I liked the darker rinse of this shirt and I really liked the $29.95 price tag and the buy one get one 50% off promotion that (I think) might be ending soon. Or maybe tomorrow. Shop now or cry later everyone. I also bought the
Rosette Flyaway Cardigan
and the
Burnout Stripe Flyaway Cardigan
that I wore
last week
, thereby satisfying another of my wardrobe wishes for floaty cardigans.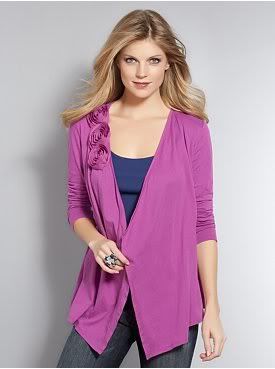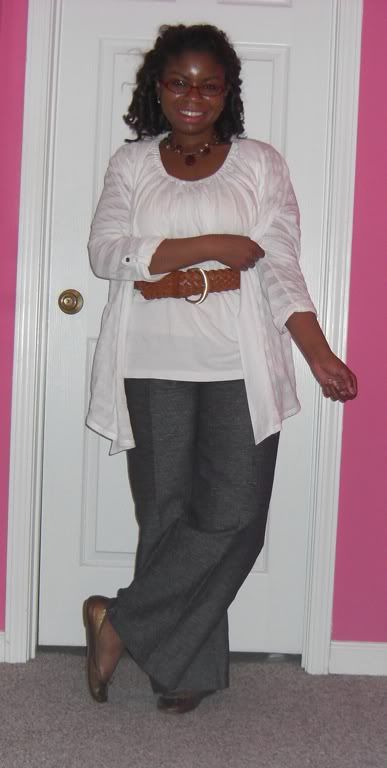 I started my blog on February 6, which means that today is the one month anniversary of My Fashion Confession. I know! Cue the music and do an awkward I'm awesome dance like
John Wall
. After taking a look back at my first month of posts I noticed a few gaps in my wardrobe that I think need to be filled.
1. Jewelry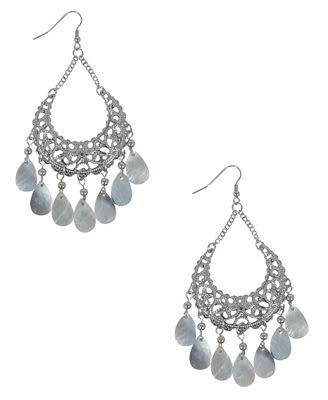 I have never been a big jewelry wearer, but now that I'm writing a style blog I think it might be time to welcome some (faux) bling into my world. I never paid much attention before, but you can add style and personality to an otherwise bland outfit by adding a few well placed accessories like a great pair of earrings or some cute bangles. I don't want to spend too much money on jewelry right now, but I think a few well chosen items like the
Seaside Chandelier Earrings
above from Forever 21 and other budget friendly stores might do a lot to improve my personal style.
2. A Casual White Dress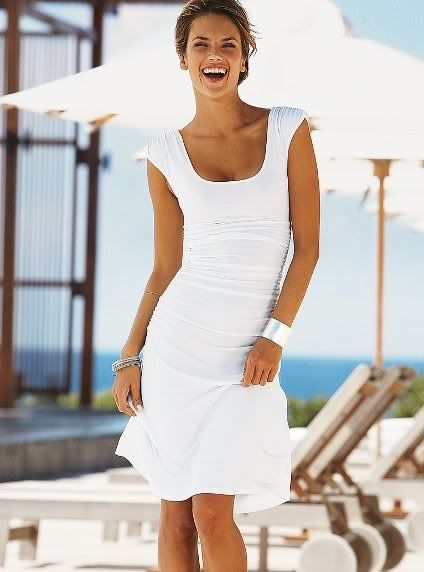 This one
from Victoria's Secret is $65 and would make a timeless addition to my (or anyone else's) spring and summer wardrobe.
3. A dainty black leather boot
If you look at some of my outfit posts you'll notice that I'm a huge fan of boots with dresses and skirts. I have a pair of faux suede boots that I wear the living daylights out of at work and a pair of leather motorcycle boots that are great travel companions and even better rain boots, but what I really want is a black boot with a heel. I already own the
Intyce
boot in cognac, but I've been internet stalking them in black like a hungry lion stalks a plump zebra. I haven't gone in for the kill yet, but if those boots keep looking hot and delicious like that they might be in trouble.